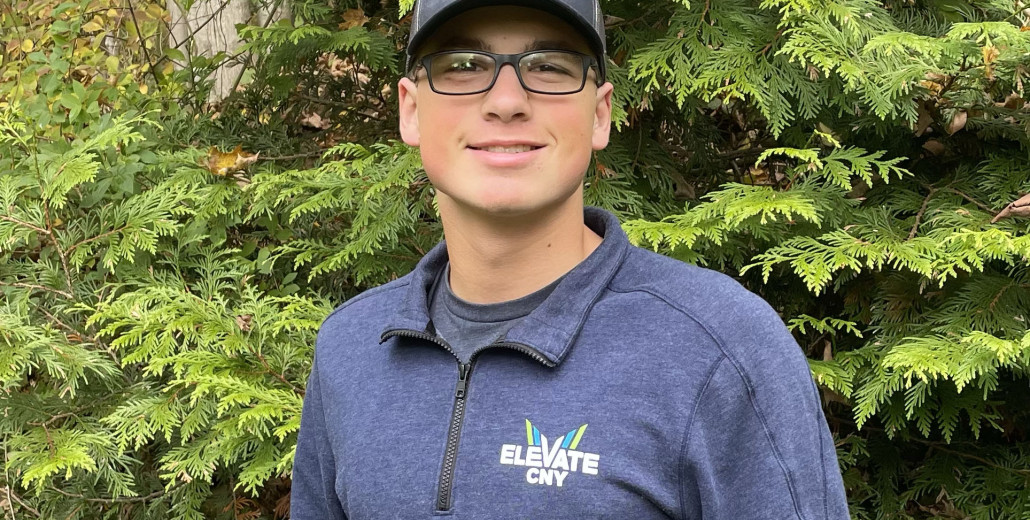 Employee Spotlight - Jack Williams
October 20, 2023
Employee Spotlight - Jack Williams
Elevate's staff has been a driving factor in its success and a big reason why coaches, parents and kids have a great experience and return again and again to our facility!
Jack Williams, Sports Team Member, has been with the team since Elevate opened and has been a great addition - diving right into his position. Sports Team Members play an essential role at our facility - ensuring everything runs smoothly and that the space is ready for all events.
MEET JACK
Jack attends Westmoreland High School and plays three sports with the Bulldogs - football, basketball and baseball. When he is not on the field, on the court or working at Elevate, he loves to watch his favorite sports teams play – the New England Patriots, Boston Celtics and the New York Yankees.
For Jack, the perfect fall weekend is spent playing football on Saturday and watching NFL games on Sunday (he seriously loves football!)
Another interest in his life is photography. When he has the time, he loves to take photos and work on honing his photographic skills.
Something not many people know about Jack is that he is left handed.
EXCITED TO BE A PART OF A GROWING SPORTS FACILITY
Jack shares a passion for all things sports and knew joining Elevate was the right move for him! Now that he has been on the team for some time, he has had exposure to many different events and sporting leagues – from soccer, football, baseball, softball, wrestling and rec camps. It's a great mix of everything for athletes and ALL youth to enjoy. He describes the variety of offerings as "fresh and exciting."
ELEVATE STAFF CREATE A FUN ENVIRONMENT FOR ALL
Jack says Elevate is not like other sports facilities (it IS "elevated" of course!). With a staff that is extremely helpful and hands-on, all who come to Elevate can have fun playing sports they love or trying new ones. It is a great place to come with your friends or family to spend time together. He really enjoys seeing kids make new friends through sports and recreation.
Jack loves being a part of the welcoming culture at Elevate. Even though he is just starting his professional career, his new experiences gained working here have helped him grow immensely in a field he is passionate about.
"I have found pride in helping others and seeing the positive impacts that it brings," Jack said.
Stop by Elevate, enjoy the nature trail (before the snow - then bring your XC skis!), grab an Ancient Shake, join in on a sporting event or camp and say hi to Jack - he's a great guy and an asset to the team!